New agreement uses 3D technology to help treat rare genetic disorder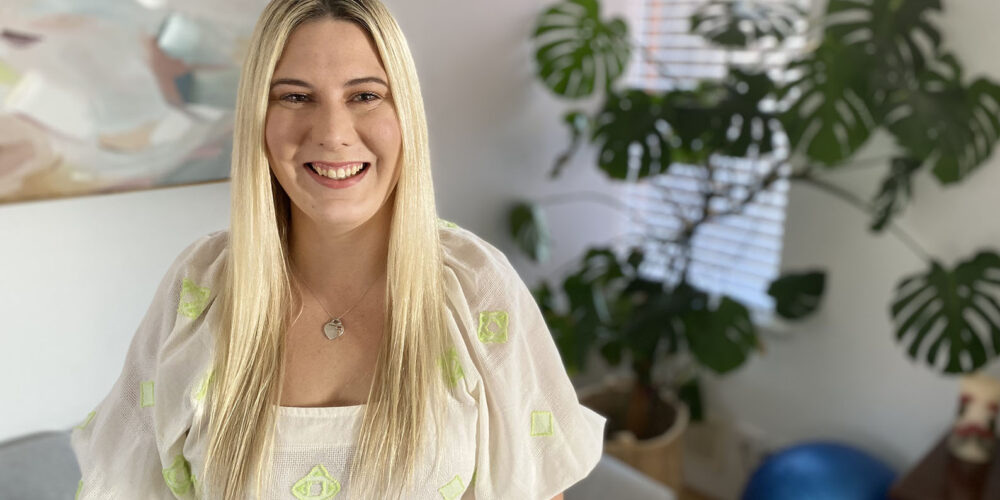 Researchers will use 3D facial analysis technology to help understand and eventually guide the treatment of a rare genetic disorder that affects one in 50,000 people as the result of a new agreement.
The agreement, between Takeda Global, SingHealth in Singapore, WA's King Edward Memorial Hospital, Curtin University and FrontierSI, will advance diagnosis and treatment monitoring for rare diseases, which globally impact more than 300 million people.
The study, funded by Takeda Pharmaceutical Asia-Pacific Medical Affairs in Rare Diseases, will enable researchers to analyse the facial features of Hereditary Angioedema (HAE), a rare genetic disorder characterised by severe and sometimes life-threatening episodic swelling mainly of the face and upper torso, across Singapore and Western Australia.
It will ensure clinicians at SingHealth, Singapore's largest group of healthcare institutions, are trained to capture and analyse 3D facial images using Curtin University's Cliniface software platform. As a specialist hospital under SingHealth, KK Women's and Children's Hospital (KKH) will be adopting the technology to provide more targeted therapies and improve management outcomes among children diagnosed with HAE.
Currently, only subjective clinical descriptions of the nature of facial swelling in people with Hereditary Angioedema exist. Giving clinicians an objective understanding of the facial swelling will help assess the onset of an attack, its severity, recovery and treatment, potentially assisting with the initial diagnoses.
FrontierSI Chief Executive Officer Dr Graeme Kernich welcomed the exciting development.
"We have been working diligently with our partners Curtin University and WA's North Metropolitan Health Service (NMHS) to develop the Cliniface platform to deliver an equitable and accessible digital health solution and this ground-breaking research will ensure translation into clinical practice," Dr Kernich said.
"Congratulations to the Cliniface team at Curtin University and NMHS, and the visionaries at Takeda and SingHealth for their collaboration and belief in this innovative global body of work."
Dr Saumya Jamuar, Senior Consultant, Genetics Service at KKH and Head of SingHealth Duke-NUS Genomic Medicine Center, said: "As the first hospital in Singapore to adopt this, we are extending the vision KKH has set out 30 years ago to improve diagnostics with therapeutic options and outcomes for patients who have very rare conditions. If we can achieve these earlier in a patient's childhood, they and their family can enjoy a far better quality of life."
Cliniface and study clinical lead Professor Gareth Baynam, the Head of the Western Australian Register of Developmental Anomalies at King Edward Memorial Hospital, NMHS, said: "The agreement is exciting news. After years of trials using our Cliniface technology to demonstrate that we can produce reference statistics of 3D facial norms, we will expand this to include the Singapore population to support more advanced, accessible and equitable diagnosis and monitoring of rare diseases in our Asia Pacific region. We look forward to collaborating with Takeda, SingHealth and FrontierSI as we expand further internationally and for a broad range of rare diseases".
Dr Dae Wook Lee, Head of medical portfolio management in APAC from Takeda, said: "It was our great pleasure and excitement for our first implementation of innovative digital 3D facial analytics in Asia-Pacific region. The advancement of technology enables us to identify the distinctive features of a multi-ethnic population, which seeks to envision our patients and community of rare and complex genetic disorders with our core principle of patient-centricity. The agreement clearly displays a strong foundational and remarkable cross-border multi-national partnership between FrontierSI and SingHealth, which is only the beginning to undoubtedly larger accessibility to medical professionals treating rare and complex diseases with emerging trends of digitalisation in healthcare."
Computer scientist Dr Richard Palmer, from Curtin University's School of Earth and Planetary Sciences, who developed the Cliniface technology, said the 3D facial images of 900 people would be processed through the Cliniface platform, extracting more than 50 facial measurements from each image.
"The resulting de-identified data will be transmitted from SingHealth to the Cliniface team at Curtin University for analysis, allowing us to generate modelling that outlines facial features specific to the Singapore population," Dr Palmer said.
"By working together, we will expand our understanding of the facial features of this rare genetic disorder with the ultimate aim of potentially making it easier for clinicians to treat patients and ultimately improve the lives of people living with HAE."
For more information about Cliniface, visit here.