Internationally renowned expert appointed inaugural Chair of Dementia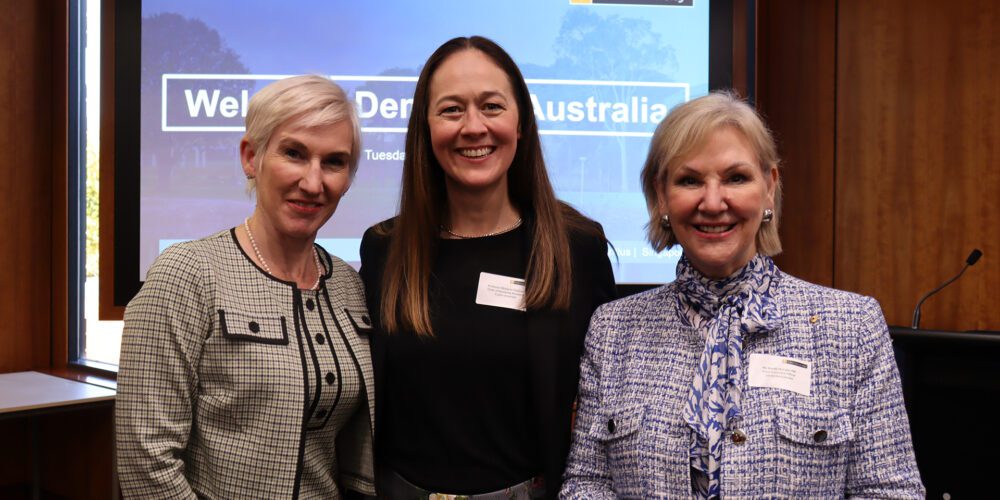 Curtin University and Dementia Australia are pleased to announce the appointment of the inaugural Chair of Dementia, Professor Blossom Stephan.
Dementia is the second-leading cause of death among Australians, and the leading cause of death of women. It is also the leading cause of disease burden among Australians aged 65 and over.
There are more than 400,000 Australians living with dementia, and, without a medical breakthrough, the number of people with dementia is expected to increase to more than 800,000 by 2058.
Professor Bronwyn Myers, the Director of Curtin University's enAble Institute – a research collaborative focussed on enabling individuals living with physical and mental health needs or facing the challenges of ageing – said the creation of a Chair of Dementia would promote a dedicated focus on dementia and dementia research in Australia.
"Improving how we diagnose, treat, and care for those living with dementia is critical to helping Australians age well," Professor Myers said.
"Professor Stephan is a highly respected global expert in dementia and dementia research, and her appointment as the inaugural Chair of Dementia presents exciting opportunities for dementia care in Australia."
Professor Blossom Stephan is Professor of Neuroepidemiology and Global Ageing at the University of Nottingham. She leads a program of research on dementia risk prediction and risk reduction in high and low- and middle-income countries, and was also the Deputy Director of the only National Institute for Health Research Global Health Research Group focused on dementia.
As the Chair of Dementia for Curtin University and Dementia Australia, Professor Stephan will create and drive an ambitious research program in the prevention, detection, and care of dementia across Australia, draw new researchers into the dementia research space, and increase opportunities for national and international collaboration. Professor Stephan will be based at Curtin University in Perth.
"The creation of a Chair of Dementia presents an extraordinary opportunity – for dementia research, and for education and support for people living with dementia, their families and carers," Dementia Australia CEO Maree McCabe said.
Dementia Australia provides information, education and services for Australians living with dementia and those involved in their care, and is the peak advocacy organisation for dementia in Australia and a supporter of vital research through the Dementia Australia Research Foundation.
"We are extremely excited by the leadership and opportunities Professor Stephan brings to this role. Where similar positions have been created for other health conditions, we have seen positive advancements – and we are confident the same will occur for dementia," Ms McCabe said.
Professor Stephan said she is honoured by this appointment, which will provide national and international leadership in dementia, translate research into practice to improve quality of care for people living with dementia, and build the profile of dementia in universities and related institutions through collaborations and an increase in PhD candidates and early-career researchers in this field.
"Australia has so many incredible dementia researchers and scientists. I look forward to seeing this harnessed even further through greater collaboration – both nationally and internationally," Professor Stephan said.
Curtin University and Dementia Australia are particularly proud of the focus the Chair of Dementia will bring to the voice of people impacted by dementia.
"The insights of those living with dementia and the 1.5 million Australians involved in their care is critical to enabling and delivering better research, education and support," Ms McCabe said.
"A key role of the Chair of Dementia is to further elevate the voice of the consumer in dementia research, and ensure programs and services are informed by their experiences and needs."