Global medicinal cannabis study launches next phase in Australia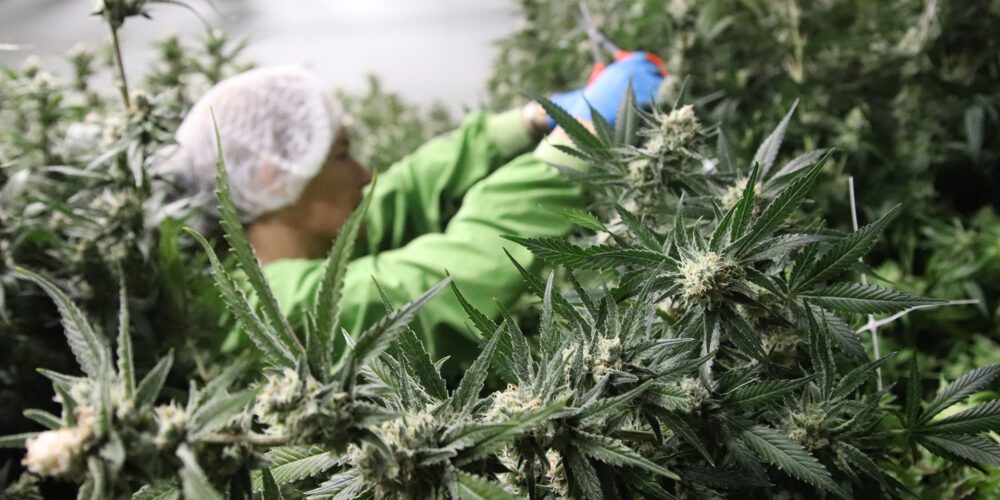 Curtin University, Little Green Pharma and the Health Insurance Fund of Australia (HIF) unite to launch QUEST Global, following the success of the original, award-winning QUEST Initiative
Early findings from the QUEST Initiative have demonstrated significant improvement in participant quality of life indicators, which include metrics such as mobility, functionality, pain, sleep issues, anxiety and depression
QUEST Global will focus on a more detailed assessment of health economic outcomes, including the potential for medicinal cannabis to reduce the number of medications a patient requires and their need for healthcare services
QUEST Initiative recently awarded 'R&D Project of the Year' at the inaugural Cannabiz Awards 2023
Australians living with one of 200 chronic conditions may now be eligible to participate in what is expected to become the world's largest study into the impact of medicinal cannabis treatment on health economic outcomes and quality of life for patients suffering from chronic health conditions.
The QUEST Global study, led by Curtin University and sponsored by ASX-listed medicinal cannabis supplier Little Green Pharma (LGP), will assess whether medicinal cannabis reduces the economic impact of chronic disease, by reducing both the number of medications a patient requires and their need for healthcare services.
Lead researcher Associate Professor Richard Norman, from the Curtin School of Population Health, said QUEST Global aims to address real health challenges faced by many in our community.
"People living with chronic conditions such as pain, anxiety, insomnia and mood, development or movement disorders face significant challenges that impact their everyday life. Using medicinal cannabis as a treatment option can help to improve their outcomes and reduce their level of suffering and this study is an opportunity to quantify this," Associate Professor Norman said.
"As part of the study, participants can access pharmaceutical-grade cannabis oils and flower medications made locally, as well as book a range of affordable, independent doctors who are experienced medical cannabis prescribers.
"We hope to gain more information about the benefits of using medicinal cannabis to treat chronic conditions and how we can make these types of medications more economical going forward."
LGP Head of Research and Innovation Dr Leon Warne said he was excited to be partnering with Curtin on this initiative, drawing on its strong reputation for quality research with real-world impact.
"QUEST Global seeks to assess changes in participants conditions, symptoms and economic factors related to health using self-reported outcomes. Information on patient quality of life via mobility,
functionality, pain or discomfort, sleep issues, anxiety and depression, medication and health service utilisation will also be collected and analysed," Dr Warne said.
"The increased focus on health economics in QUEST Global will mean ongoing costs will be analysed and provide a framework for thinking about how Australia should allocate its limited health resources to meet people's demands and needs for health care services, health promotion and prevention."
HIF CEO Justin James said the not-for-profit health insurer had enjoyed a partnership with Little Green Pharma since 2020 and was proud to continue supporting studies into the health benefits of medicinal cannabis.
"At HIF, our focus is on providing more choice and access to our members when it comes to treatment. We believe this study, like the QUEST Initiative, will provide insights that will be valuable not just to HIF and its members but the industry as a whole," Justin James said.
The launch of the QUEST Global study has been driven by highly favourable interim results from the study's forerunner, the QUEST Initiative. Preliminary findings from this study have indicated significant improvements in the quality of life for Australians living with chronic conditions. These positive and clinically meaningful results are being compiled for peer-review and publication.
The project was endorsed by MS Research Australia, Arthritis Australia, Chronic Pain Australia, Epilepsy Action Australia and HIF, the first Australian health fund to publicly declare support for medicinal cannabis treatments and provide rebates on these products.
The new QUEST Global study will be conducted over five years and has no cap on candidate numbers. Study participants will be able to access medicinal cannabis products at a discounted rate, with all medications supplied by LGP from $130 including delivery.
Patients and prescribers wanting to learn more about QUEST Global or to potentially participate can visit the website https://www.thequestinitiative.com/