Curtin whale song expert gets top gong from peers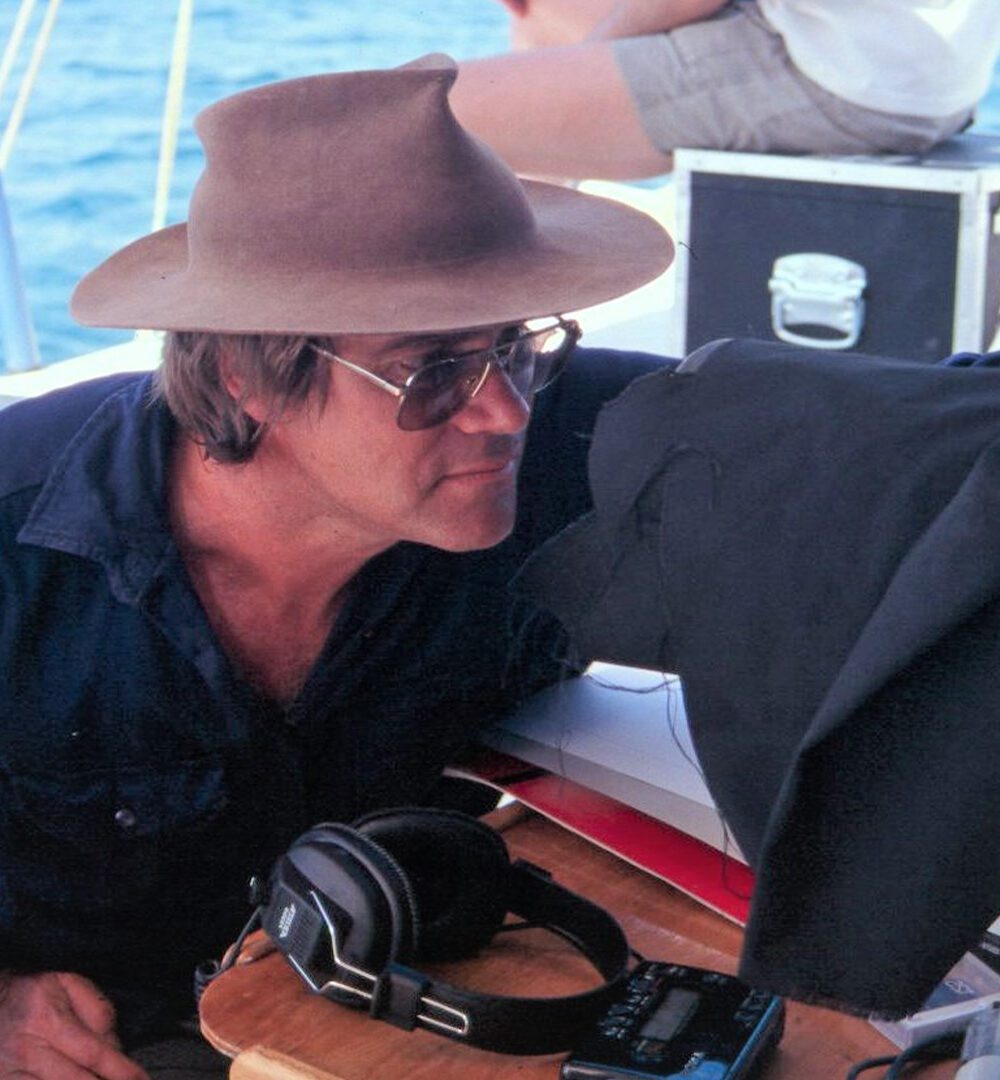 A pioneering marine scientist, whose dedication has contributed to a greater understanding of the secret life of whales through their song, has today been honoured among Australia's top marine scientists.
Professor Robert McCauley, from Curtin University's Centre for Marine Science and Technology, has been named the Australian Marine Sciences Association's 2023 Jubilee Award winner for his outstanding contribution to marine research, spanning more than 30 years of recording captivating whale song, fish grunts and prawn pops.
Curtin's Faculty of Science and Engineering Pro Vice-Chancellor Professor Mark Ogden said the award cemented Professor McCauley's place as one of Australia's pre-eminent experts in marine bioacoustics.
"Rob's research into the impacts of sound on marine fauna, and developing passive acoustic methods for monitoring marine animals, is considered the very foremost in the world," Professor Ogden said.
"The wealth of knowledge accrued during his impressive career includes a library of long-term sound recordings, which has improved what we know of the distribution and abundance of whales around Australia.
"He has not only documented the effects of seismic surveys on whales and fishes, but also provided the first evidence of impacts on zooplankton and marine invertebrates, and his research outputs have supported the conservation and management of threatened species."
Professor McCauley, who joined Curtin as a researcher and lecturer in 1996, has inspired a new generation of marine scientists in the relatively new frontier of marine acoustics.
He started recording marine sound in 1987, when he joined an underwater listening station off the North Queensland coast as part of an Australian Defence Force project.
"They were hearing all sorts of sounds under water and they needed someone to help decipher what they were hearing so they put a call out to marine scientists," Professor McCauley said.
"No one wanted to do it, so I put my hand up and that's where it all started. This award from my peers is very humbling and reminds me of all those who have supported me along the way."
Australian Marine Sciences Association President Professor Chris Frid said the award, in its 35th year, recognised renowned scientists whose research had revolutionised and improved the understanding of Australia's marine environment.
"Professor McCauley has not only vastly raised awareness of underwater sounds and yielded fascinating new insight into Australia's marine life, he has inspired new generations of marine scientists embarking on their own research careers in marine bioacoustics," Professor Frid said.
Throughout his career, Professor McCauley has co-supervised 21 PhD students and mentored many more emerging academics in the field of marine bioacoustics.
For more information about the 2023 Australian Marine Sciences Association awards, visit here.