Curtin computational chemist awarded prestigious Dorothy Hill Medal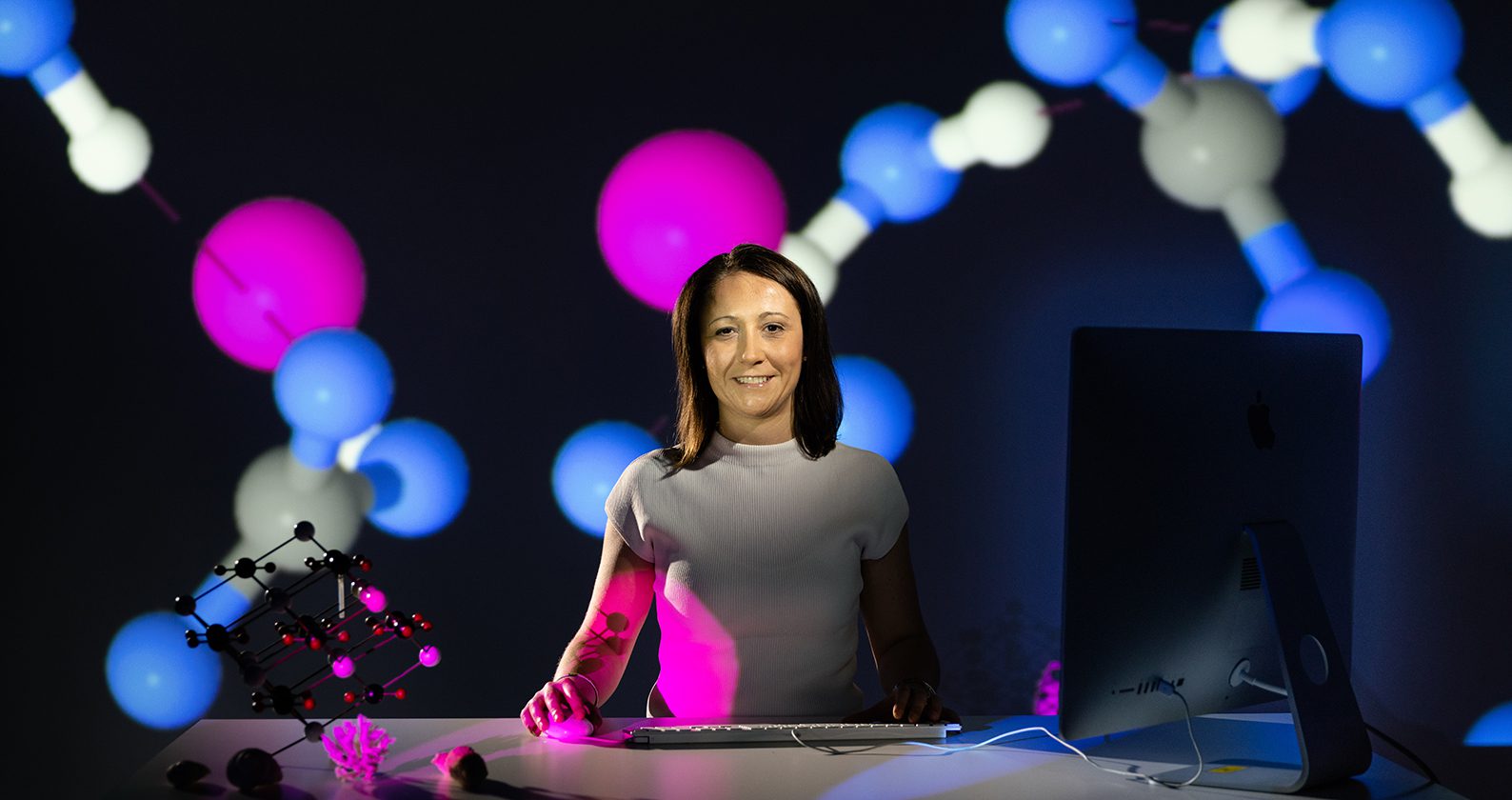 A leading Curtin University computational chemist has been named the 2023 recipient of the Dorothy Hill Medal for her outstanding contributions to the field of earth sciences.
The Dorothy Hill Medal has been awarded to Curtin Associate Professor Raffaella Demichelis by the Australian Academy of Science. It honours the contributions of the late Professor Dorothy Hill to Australian earth science and her work in opening up tertiary science education to women.
Associate Professor Demichelis's research investigates how minerals form in different systems from coral reefs to the human body, and how they interact with various chemicals. Her team's work involves using supercomputers to model the atomic structure, crystal growth and chemical reactivity of different types of minerals.
Curtin University Vice-Chancellor Professor Harlene Hayne congratulated Associate Professor Demichelis on being recognised for her outstanding contributions to science.
"Associate Professor Demichelis is an internationally recognised leader who has made world-class research contributions to the field of computational geochemistry," Professor Hayne said.
"An inspiring and award-winning computational chemist, Associate Professor Demichelis's success is testament to her outstanding academic and research career. A truly worthy recipient of the Dorothy Hill Medal, I would like to congratulate Associate Professor Demichelis on this well-deserved achievement."
Associate Professor Demichelis, from Curtin's School of Molecular and Life Sciences, said she was honoured to be recognised by the Australian Academy of Science, alongside other inspiring and respected researchers and leaders.
"My research has opened new perspectives in the fields of chemistry, geochemistry and mineralogy, providing quantitative evidence in favour of non-classical nucleation theory and a solution for numerous debated mineral structures," Associate Professor Demichelis said.
"This award recognises how fundamental research in chemistry can impact other fields, such as earth sciences. With this award, I hope I can continue to make a difference, not just through research, but also in advocating for issues that are crucial for our future, including the importance of supporting fundamental research, the need for supporting and promoting diversity and inclusion, and the urgency of changing our work and life habits to combat climate change.
"I would like to thank my colleagues, mentors, students, post docs and collaborators – whom I call my network of genuine supporters – for their support during the past few years, while I have been going through extended periods of career break. They have been a crucial pillar in building a flexible environment that helped me achieve major career milestones and have collectively set a fantastic example of what allyship means, one to keep in mind as a model to make our workplaces a safe, flexible and supportive space for everyone."
Associate Professor Demichelis' work has also contributed to the development of computational tools that are now used in academic and non-academic laboratories conducting research in the fields of chemistry and earth sciences worldwide. She also volunteers a considerable amount of her time to inclusion and diversity causes, advocating for accessible and sustainable research careers, and to science outreach. She is an executive member of the Early- and Mid-Career Researcher (EMCR) Forum of the Australian Academy of Science, which she chaired in 2022, championing change in our national research environment.
Further information on the Dorothy Hill Medal can be found online here.